AWARDED THE BAILLIE GIFFORD 'WINNER OF WINNERS' PRIZE FOR THE BEST WORK OF NONFICTION (for 1599)
 
  
 
 
 
 
SHAKESPEARE IN A DIVIDED AMERICA
New York Times 'Ten Best Books of 2020'
Finalist, National Book Critics Circle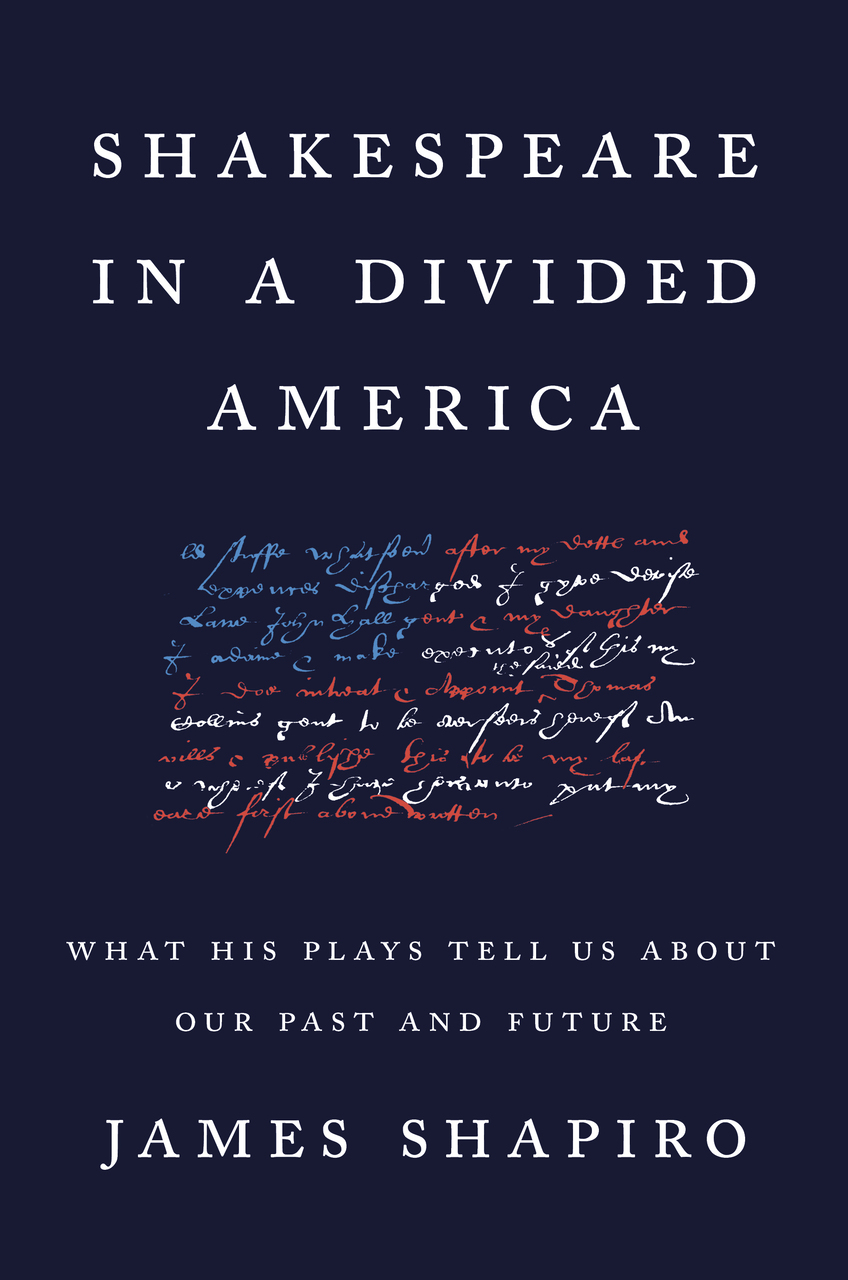 Longlisted for the Historical Writers' Association non-fiction prize.
Shortlisted for the PBK Christian Gauss Prize.
Listed among books of the year in The New Statesman, Fortune Magazine, The Paris Review, Fahrenheit Magazine, Octavian Report, The St. Louis Post-Dispatch, Times of India, and the BBC History Magazine.
*
Read at school by almost every student, staged in theaters across the land, and long highly valued highly by both conservatives and liberals alike, Shakespeare's plays are rare common ground in the United States. For well over two centuries now, Americans of all stripes—presidents and activists, writers and soldiers—have turned to Shakespeare's works to address the nation's political fault lines, such as manifest destiny, race, gender, immigration, and free speech.
In a narrative arching across the centuries, James Shapiro traces the unparalleled role of Shakespeare's 400-year-old tragedies and comedies in making sense of so many of these issues,on which theAmerican identity has turned. Reflecting on how Shakespeare has been invoked—and at times weaponized—at pivotal moments in our past, Shapiro takes us from President John Quincy Adams's disgust with Desdemona's interracial marriage to Othello,to Abraham Lincoln's and his assassin John Wilkes Booth's competing obsessions with the plays, up through the fraught debates over marriage and same-sex love at the heart of the celebrated adaptations Kiss Me,Kate and Shakespeare in Love. His narrative culminates in the 2017 controversy over the staging of Julius Caesar in Central Park, in which a Trump-like leader is assassinated.

Shakespeare in a Divided America shows that no writer has been more closely embraced by Americans, or has shed more light on the hot-button issues in our history. Indeed, it is by better understanding Shakespeare's role in American life, Shapiro argues, that we might begin to mend our bitterly divided land.
***

"Shapiro's book is history, but not past history. It's ongoing and all too painfully still-relevant history. As he bounces back and forth between 1833 or 1916 and today, the similarities between Then and Now overwhelm the differences and Shapiro's title resonates anew, reminding us how divided we've been since our very beginnings, with historical-tragical constantly muscling out pastoral-comical. Ultimately there rises the familiar suspicion that, for a country in love with the future, it's always yesterday in America Among all the fine words currently being spilled examining the American mess, James Shapiro has outshone many of our best political pundits with this superb contribution to the discourse. He upped the wattage simply by bouncing his spotlight off a playwright 400 years dead who yet again turns out to be, somehow, us." – David Ives, The New York Times
"Shapiro's wit…and well-sourced anecdotes enliven his incisive analysis of more than a century's worth of American history. Written with broad appeal and expert insight, this sparkling account deserves to be widely read." -- Publishers Weekly (starred review)

"Shapiro's 1599: A Year in the Life of Shakespeare, and 1606: The Year of Lear are among the most illuminating books ever written about the playwright in his own time. But they also had subtle layers of contemporary resonance. His new book Shakespeare in a Divided America, is much more upfront about its intention to use Shakespeare as a lens through which to examine and reflect on the history of race, class, empire, immigration, gender, sexuality and power in the US. It is a formidable challenge but he meets it with tremendous narrative skill and analytic power. That he does so in 300 entirely accessible and compulsively readable pages is little short of miraculous. This is superb theatre history but it is also an outstanding work of history, full stop. Shapiro shows us that Shakespeare is a cracked mirror in which the US continually glimpses its divided selves. It is hard to imagine anyone better able to discern what it reflects."— Fintan O'Toole, Irish Times

"In this sprightly and enthralling book….Shapiro amply demonstrates [that] for Americans the politics of Shakespeare are not confined to the public realm, but have enormous relevance in the sphere of private life." -- Colin Kidd, The Guardian
"It is a riveting story, nimbly told."-–Andrew Dickson, Financial Times

"'Shakespeare in a Divided America' finds Shapiro at his best: engaging, precise in detail, and always willing to look beneath the skin of the matter at hand." --Tim Smith-Laing, The Daily Telegraph
James Shapiro is an academic who not only teaches Shakespeare, but has also learnt a thing or two himself from the Sweet Swan of Avon about the art of storytelling. His book, Shakespeare in a Divided America, is an unpretentious, fact-filled, lightly-written, meticulously-researched history of seven politically-defining moments that occurred in the US over the past 200 years….There has been so much written about Shakespeare, and a great deal about America's history, but by bringing them together James Shapiro has pulled off a masterstroke and illuminated both in a fresh, vivid, and thoroughly entertaining book." -- Will Gompertz, BBC

"Shapiro…is once again right on the money. He has plunged fearlessly into the enthralling afterlife of the Complete Works to examine the strange and potent dialogue between of Shakespeare's 400-year-old theatre and the drams of contemporary American politics….Shakespeare in a Divided America, Shapiro's timely and resonant new study," [is a] prescient book." –Robert McCrum, The Observer
Showing how Shakespeare has been deployed by both sides at defining moments of American history, Shapiro reframes specific, closely researched moments into larger cultural questions about politics and nationhood. [The] implicit opposition between nuanced scholarly evidence and bestselling narrative history has been an enduring one. But, as his latest combination of original research, conceptual clarity and stylistic brio demonstrates, if anyone can put a stake through its elitist heart, it's James Shapiro." -- Emma Smith, The Spectator

"An eye-opening analysis of Kiss Me Kate shows how the daring 1948 musical based on The Taming of the Shrew—cowritten by a woman and a closeted gay man—was tweaked and twisted for the movie version into a back-to-the-kitchen fable of suburban whiteness only five years later, scrubbed clean of its Black characters and queer innuendo. ….Still, it's the actor John Wilkes Booth who is the book's most appalling figure. In a gripping middle chapter, Shapiro traces Booth's and Lincoln's parallel passions for Shakespeare up to their violent intersection at the Ford Theater in April 1865, by which point Booth had been thoroughly radicalized by white supremacists." Alisa Solomon, The Nation
"In two landmark books, James Shapiro explored the depth of Shakespeare's engagement in the contested issues of his own time. Now, in the brilliantly conceived Shakespeare in a Divided America, Shapiro deftly demonstrates the playwright's intimate presence in the culture and politics of the New World. From the racist anxieties focused on Othello in the 1830s to the bitter left-right divide focused on Julius Caesar in our own time, Shakespeare's works have been uncannily central to our national imagination. This richly researched book is a continual revelation both about Shakespeare and about ourselves."—Stephen Greenblatt
"James Shapiro excels at bringing Shakespeare's works and worlds to life for our time. Now, in this fascinating book, he ingeniously explores how unending disagreements over the plays illuminate our national past as well as the present. Selecting powerful stories where history and literature meet, he spares his readers none of America's violent passions-or Shakespeare's." -- Sean Wilentz
"With the lightest touch and the most formidable scholarship, James Shapiro, once again, proves himself to be an irresistible storyteller. And what an exhilarating and disturbing tale he has to tell. Here is proof that Shakespeare's power remains undiminished in our divided and unhappy world."--Simon Russell Beale
"Impeccably researched, the book focuses on how key figures in American history have experienced Shakespeare... A thought-provoking, captivating lesson in how literature and history intermingle."--Kirkus
"[I]t is a profoundly thoughtful study, and reminds us that, although we imagine that we read great literature, it also reads us, and in our interpretation of it we discover ourselves."—John Carey, The Sunday Times (London)
"Shapiro presents eight cases of Shakespeare's impact in a perpetually culture-clashing U.S. … Filling out each chapter with vivid context, Shapiro could hardly be more engaging."--Booklist
"In his often fascinating book, Mr Shapiro explores specific plays and productions that have reflected national concerns at fraught moments in the country's past….These cases, Mr Shapiro argues, show how Shakespeare alerts Americans to the "toxic prejudices poisoning our cultural climate". Whether they salve such antagonisms as well as exposing them is another matter. Sometimes the plays function like Rorschach tests that reveal and confirm whatever viewers want to see." – The Economist
"Readers who have invested in his two books about seminal years in Shakespeare's creative life, 1599: A Year in the Life of William Shakespeare and 1606: Shakespeare and the Year of Lear, know what a lucid, lively joy he is to read. And his dissection of the controversy over whether the Elizabethan Mr S wrote his own plays, Contested Will, settles the issue for any sensible reader. [Shakespeare in a Divided America] isn't a long book and it's easy to read, elegant, to the point and with very well-chosen quotes." ---David Aaronovitch,Times (London)
Shapiro's purpose is not comprehensive overview but rather representative histories that help reframe and elucidate cultural conflicts today. His examples are artfully chosen, carefully contextualised and entertainingly told, offering insights and capsule stories of the past that pack an enormous amount of American history into a disarmingly readable account. – Sarah Churchwell, The New Statesman

No discussion of Shakespeare as a "canary in a coal mine" would be complete without mentioning the 2017 production of "Julius Caesar" in New York City's Central Park, which was disrupted by Trump supporters upset at the parallels drawn between the U.S. president-elect and the Roman tyrant who is assassinated. Shapiro, who serves as a consultant for the Public Theater, which stages the free Shakespeare in the Park festival every summer, is uniquely qualified to give readers a behind-the-scenes look at what happened. It's a fascinating story - one of many in this entertaining and accessible book - that underscores Shapiro's key point: Shakespeare never goes out of style." -- Ann Levin, Associated Press
"Shapiro unearths little-known but remarkably rich material on Shakespeare's reception in the United States—from the early 1800s to the present—to illustrate the ways in which Shakespeare has served as a sort of Rorschach test: Everyone, from Abraham Lincoln to John Wilkes Booth, sees what they want in the Bard. In the process they inadvertently reveal their inner selves and cleavages—racism, xenophobia, and class conflict—which remain all too familiar today. The stories are remarkable"—Erika Frye, Fortune
"Shapiro treats us to one deep-dive vignette after another, most of which center on Shakespearean nuggets from America's past that have vanished from view even among seasoned fans of this country's neglected cultural curios."--Tom Carson, Bookforum
"Shapiro reconstructs seven 'defining moments in America's history' in which Shakespeare's writings played a significant part…He does so with his characteristic blend of acuity, assiduousness and unflaggingly narrative prose….Shakespeare in a Divided America has many virtues. It affirms a story with which we are not fully familiar about Shakespeare holding up a mirror to the socio-political dynamics of American history; it will probably win plaudits and prizes alike, and will fly off the shelves in an election year"—Rhodri Lewis, TLS
"Fascinating [...] Chock-full of approachable and engaging critical analyses, this work will pique the curiosity of both Shakespeareans and anyone interested in American culture."--Library Journal
"Elegant, engaging, and enlightening, Shakespeare in a Divided America is a not-at-all guilty pleasure in this winter of our discontent." –-Glenn C. Altschuler, Psychology Today,
"This is a compelling book brilliantly lit by its obsessive preoccupation with Shakespeare. It's perhaps a bit too much on the side of the angels but Shapiro's ultimate suggestion that Fox News and Trump cut themselves loose from a heritage once shared by, say, Bill Clinton and William F. Buckley does make you think." -- Peter Craven, The Sydney Morning Herald

"The narrative flows like a novel with many plot lines, and you don't need to be a Shakespeare scholar or a historian to enjoy this well-researched book."—Joseph Peschel, Christian Science Monitor
"Shapiro…has produced a scrupulous, lively account of Shakespeare's meaning for Americans past and present" -- David Mikics, Literary Review
"Auf 250 Seiten (plus 50 Seiten kommentierte Bibliographie) erzählt Shapiro eine dichte Geschichte Amerikas, bei der man en passant Erstaunliches aus der Aufführungsgeschichte Shakespeares, viel mehr aber über die enge Verwobenheit von Theater und Gesellschaft erfährt. Dass er dabei die Rolle Shakespeares mitunter ein wenig überschätzt, ist man ob der Kraft der Narration schnell zu vergeben bereit. Nach der Lektüre dieses Buches hat man eine Menge erlebt. Und am Ende ist man mit Shapiro überzeugt, dass wir von der Auseinandersetzung mit Shakespeare, der noch immer der meistgelesene Autor Amerikas ist, auch nach vierhundert Jahren beständig Neues über unser Menschsein lernen können." -- Stefanie Schmitt, rezens.tfm
"As an American who loves his country, as well as being a formidable Shakespeare scholar, James Shapiro is the perfect person to write this book—a history of political division told through the diverse ways the playwright has been performed in the US….At a time when politicians no longer seem accountable, America needs Shakespeare's simultaneous indictment of tyranny and collective violence more than ever." -- Farah Karim-Cooper, Prospect

-------------------------------------------------------------------------------------------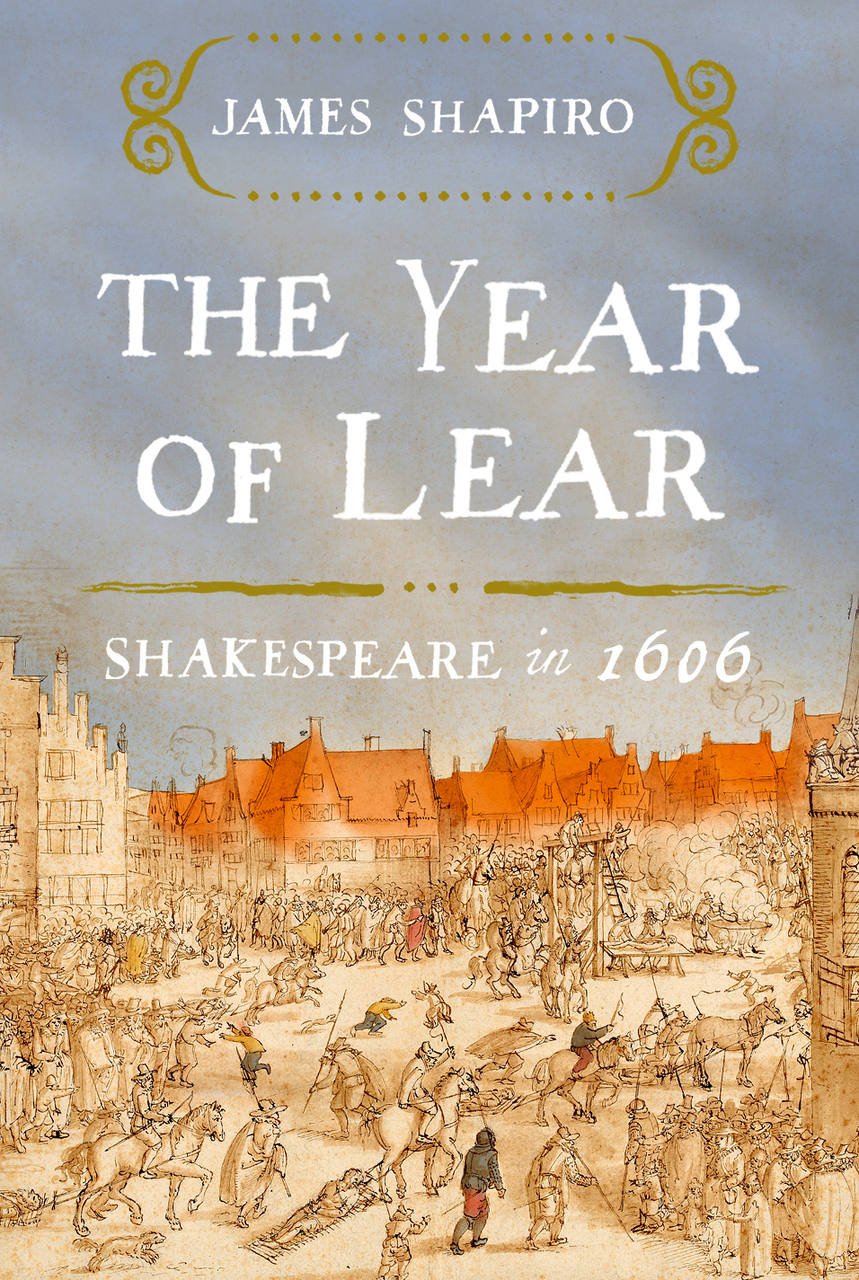 *Winner of the James Tait Black Prize for Biography
*Winner of the Sheridan Morley Prize for Theatre Biography
*Finalist for the George Freedley Memorial Award
*Short-listed for the PBK Christian Gauss Award
*Short-listed for the Theatre Book Prize
*Short-listed for the PEN Hessell–Tiltman History Prize
Listed among the best books of the year in The Wall Street Journal, The Daily Telegraph, The Times Literary Supplement, The Guardian, The Sunday Times, The Spectator, The Daily Beast, The Observer, The Daily Express, The London Evening Standard, The International Business Times, The Dallas Morning News, and The New Statesman.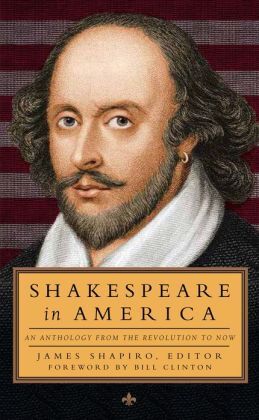 SHAKESPEARE IN AMERICA: A LITERARY ANTHOLOGY FROM THE REVOLUTION TO NOW, ed. by James Shapiro with a foreword by President Bill Clinton
The history of Shakespeare in America is also the history of America itself. Shakespeare in America reveals how, for over two centuries, the plays have been a prism through which crucial American issues—revolution, slavery, war, social justice—were refracted, debated, and understood. Shapiro traces the rich and suprising story of how Americans made Shakespeare their own through a wide range of genres—poetry, fiction, essays, plays, memoirs, songs, speeches, letters, movie reviews, and comedy routines—and a remarkable roster of American writers.

"'Shakespeare in America'...offers amazing variety--genres, authors, styles, and contexts--all placed in conversation with each other. The result is a wide-ranging of America's ongoing relationship with Shakespeare, uses and abuses alike."
--Virginia Vaughan, Times Literary Supplement

"There are discoveries and surprises along the way, like Lord Buckley's beat-era "Hipsters, Flipsters and Finger-Poppin' Daddies," an extended riff on Shakespeare's most famous speeches ("I came here to lay Caesar out, Not to hip you to him"), and "Shakespeares of 1922," a vaudeville sketch by Lorenz Hart and Morrie Ryskind. But for many readers the real eye opener will be the heated love affair, richly documented by Professor Shapiro, between ordinary Americans and the most exalted writer in the English language."
--William Grimes, The New York Times

"The Library of America has brought out a volume dedicated, unusually, to the influence on America of a non-American figure. . . . The collection is delightfully varied. . . . It makes an implicit argument for a distinctly American Shakespeare."
–Noah Millman, The New York Times Book Review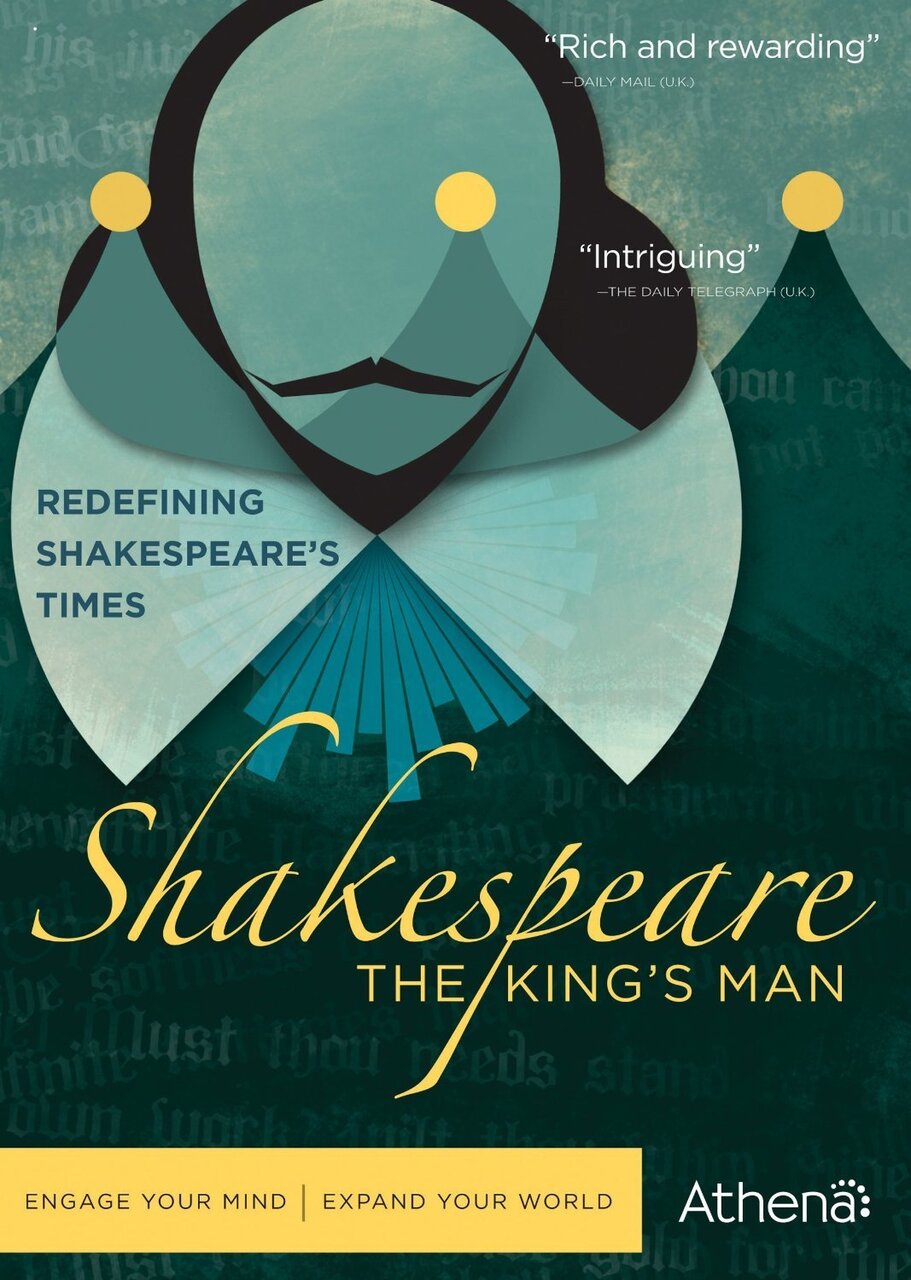 SHAKESPEARE: THE KING'S MAN

First aired in April 2012 as a BBC4 3-hour documentary: "The King and the Playwright: A Jacobean History." Directed by Steven Clarke. Short-listed for the Grierson Award for the Best Historical Documentary, 2012. Now available as a DVD for North American viewers.


"Were I to offer an introductory course in the Bard, one could not ask to do much better than SHAKESPEARE: THE KING'S MAN. [Shapiro's] smart, sharp and succinct analysis of sixteen plays or so a true joy to experience--he presents them all in a particularly inspired manner, oftentimes highlighted by fantastic live performance footage that manage to expertly capture much of the themes, feel and mood of many of these admittedly tough-to-grasp later plays composed by the King's Man. Indeed, Shapiro's insight into the history of the time and his vast knowledge of the supposed history of the man behind the play himself is thorough and thoughtful to a fault--consistently engaging and never veering too far from the various topics under discussion, with some illuminating location visits and conversations with other historians; the focus always remains firmly set on the second half of Shakespeare's career and the historical circumstances surrounding the creation of the plays themselves. And, who could honestly ask for a better overview?" (Pat Cerasaro, Broadwayworld.com)


"'Shakespeare: The King's Man' was an absolute delight from start to finish. I'm a fan of Shakespeare, but admittedly don't know a whole lot about the plays he wrote during his time as "the King's Man," when he and company became the "King's Players," officially working at the King's pleasure. This fascinating documentary will appeal to both seasoned historians and general audiences. Scholar James Shapiro deftly guides the viewer through the turbulence of life in the Jacobean court. From the Gunpowder Plot to the writing of the King James Bible, Shaprio illustrates how Shakespeare was influenced by James and how James was influenced by Shakespeare…..This is a great addition to any DVD collection as it appeals to both general and specialized audiences." --Anglotopia.net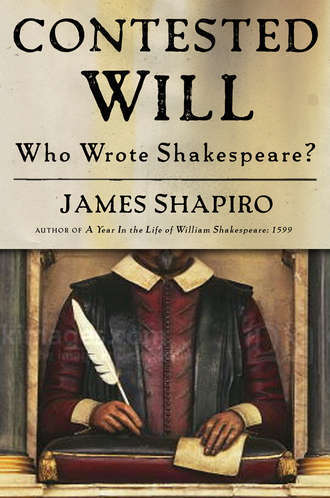 A New York Times "Notable Book" for 2010


BOOK DESCRIPTION

For two hundred years after Shakespeare's death, no one thought to argue that somebody else had written his plays. Since then dozens of rival candidates - including Sir Francis Bacon and the Earl of Oxford - have been proposed as their true author. "Contested Will" unravels the mystery of when and why so many people began to question whether Shakespeare wrote the plays (among them such leading writers and artists as Sigmund Freud, Henry James, Mark Twain, Helen Keller, Orson Welles, and Sir Derek Jacobi). If "Contested Will" does not end the authorship question once and for all, it will nonetheless irrevocably change the nature of the debate by confronting what's really contested: are the plays and poems of Shakespeare autobiographical, and if so, do they hold the key to the question of who wrote them?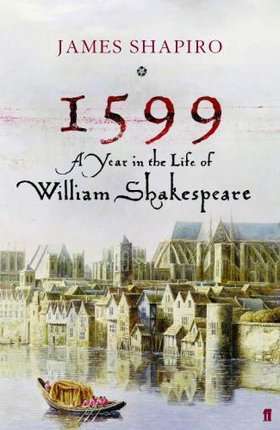 WINNER OF THE SAMUEL JOHNSON PRIZE (Best non-fiction book published in Britain) Also awarded: THE THEATRE BOOK PRIZE